Tripawds is a user-supported community. Thank you for your support!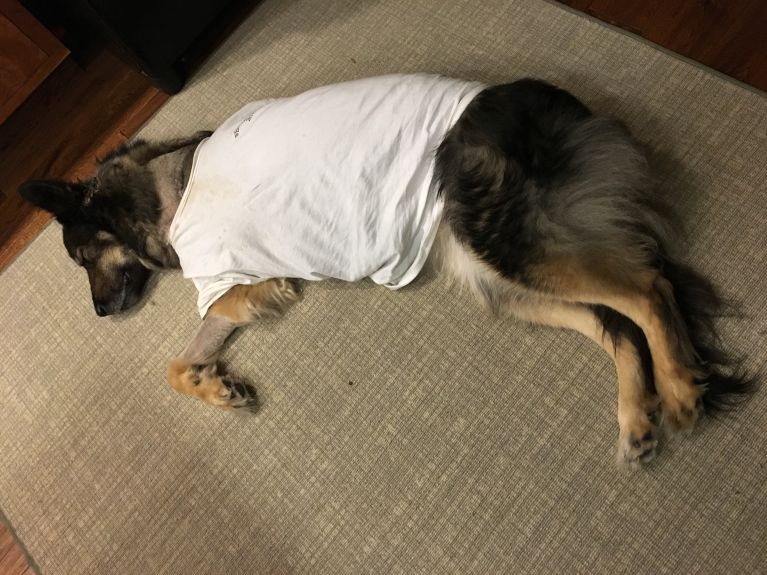 I think Stella's dreaming of flying before a certain sleigh…
On Dasher, on Dancer, on Stella, on Vixen!
Sorry I can't seem to post the video of Stella playing rock, I will later if it can! It's quite a sight.
Goodnight all… and to all a good night.